LOCAL EVENTS AND ISSUES in the
HINCKLEY & NUNEATON area
Please note the item below on MIRA showed plans which now have been updated so have been removed, should you wish copies of these plans sent by email please let us have your email address , also ensure any filter system (anti-spam) allows our address you will not be emailed at any time unless in reply and your email address will not be retained in any form by us at RSA unless expressly requested by you .
Remember if we can help advertise any family event on this site you may always email us
---
NATURE (Wildlife - animals and plants) HAS DECLINED IN THE UK BY OVER 60% in the LAST 50 YEARS - VOTE AGAINST POLITICAL PARTIES WHO WANT TO 'BUILD EVERYWHERE' - FIRST THE WILD ANIMALS THEN MANKIND!
MIRA and what it means to us......
The war time RAF NUNEATON actually standing on the Leicestershire side of the Watling Street (A5 T) , after it's official closure and sale in the early 1960 became the Motor Industry Research Authority test ground and where Halifax's and Wimpeys , later even Transport Command Dakotas took off , Rovers, Vauxhalls and Austins sped along .
Now after some considerable changes the major testing station is to become one of the premier vehicle testing stations in Europe.
Much more traffic will need to use the Watling Street and so major improvements , some long overdue, need to be made in the Nuneaton and Hinckley area.
Here are two areas likely to be the subject of some discussion and RSAHinckley believes you, the people concerned, should know the facts :
Long Shoot: work began 6th October 2014 (for a clearer plan email us now)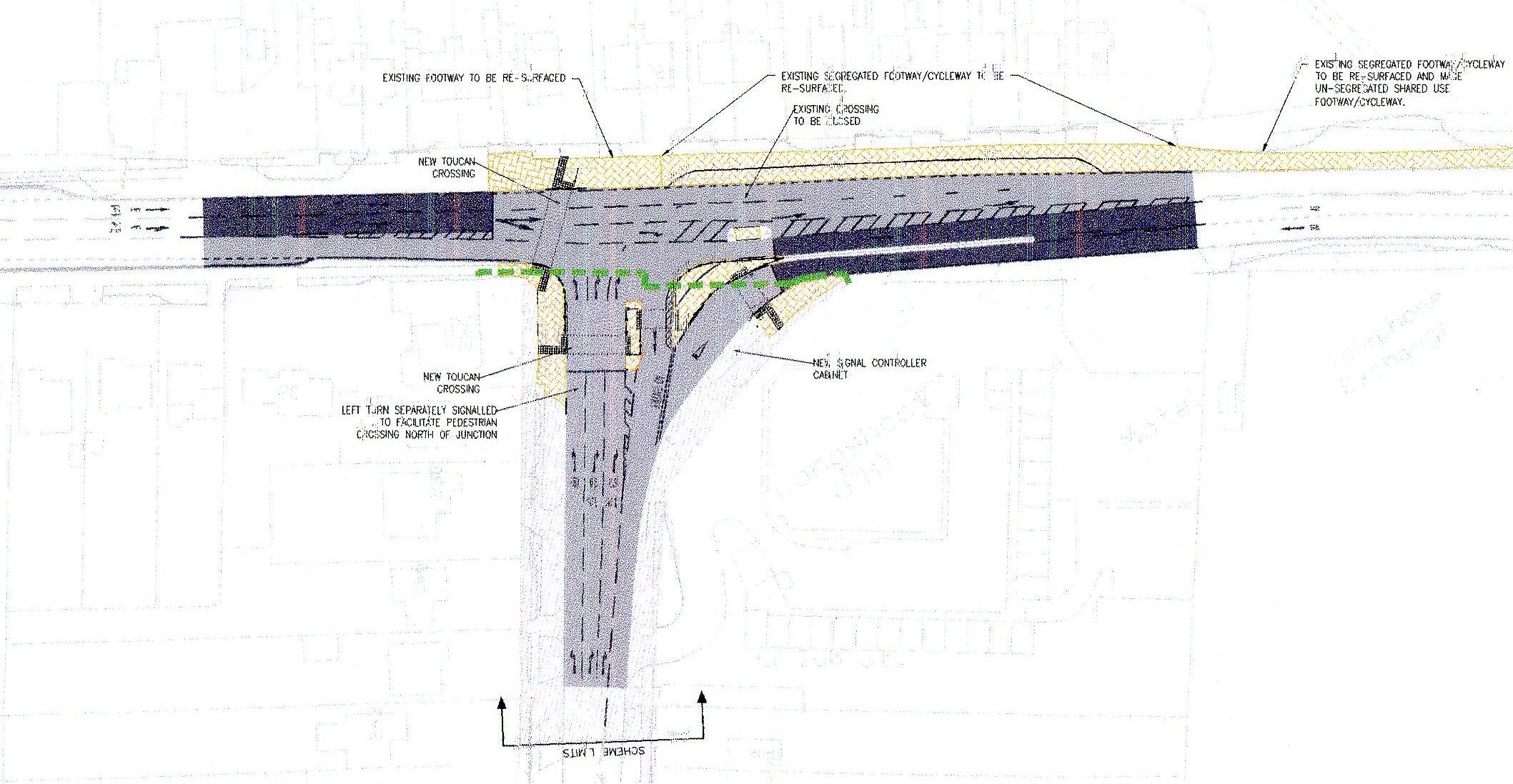 Dodwells Bridge Roundabout will be improved and a number of sets of traffic lights added (work expected in November 2014)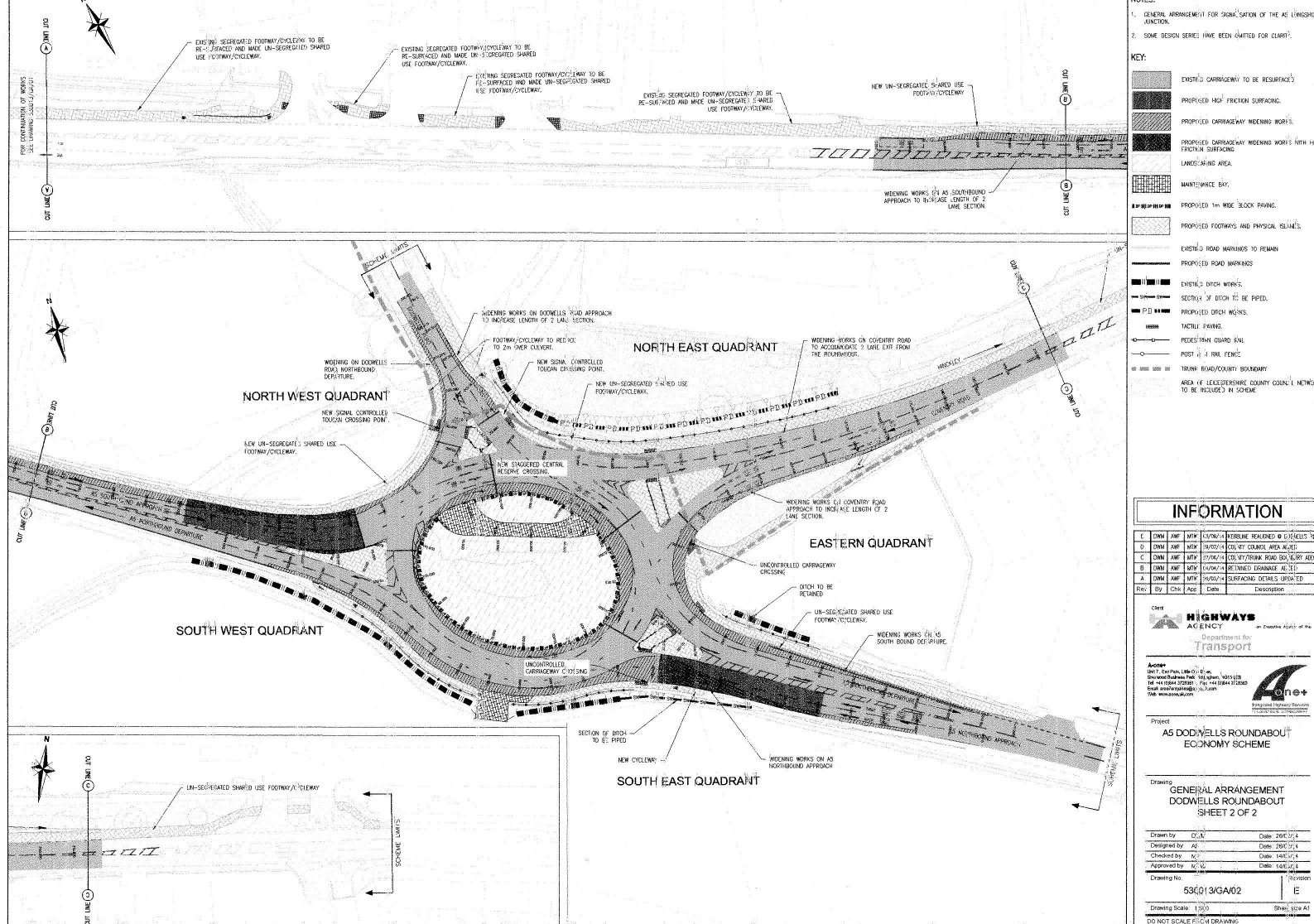 A Toucan crossing will be placed on A47 (Dodwells Rd) eliminating a very dangerous place for pedestrians (see plan) Long Shoot Junction will remain much the same but only two lanes leaving The Long Shoot onto Watling Street (A5 T) however a toucan (cycle and pedestrian) crossing will be created across the road at lanes at approach to junction from Higham direction. One lane only going in the Hinckley direction the offside lane to Nuneaton. Email us (see contact us below) and request the plans now.
We regret the reduction in clarity of these plans optically converted from .word files to A4 .jpg .
---
UPDATES WILL FOLLOW TO THIS SITE IN NOVEMBER 2015 .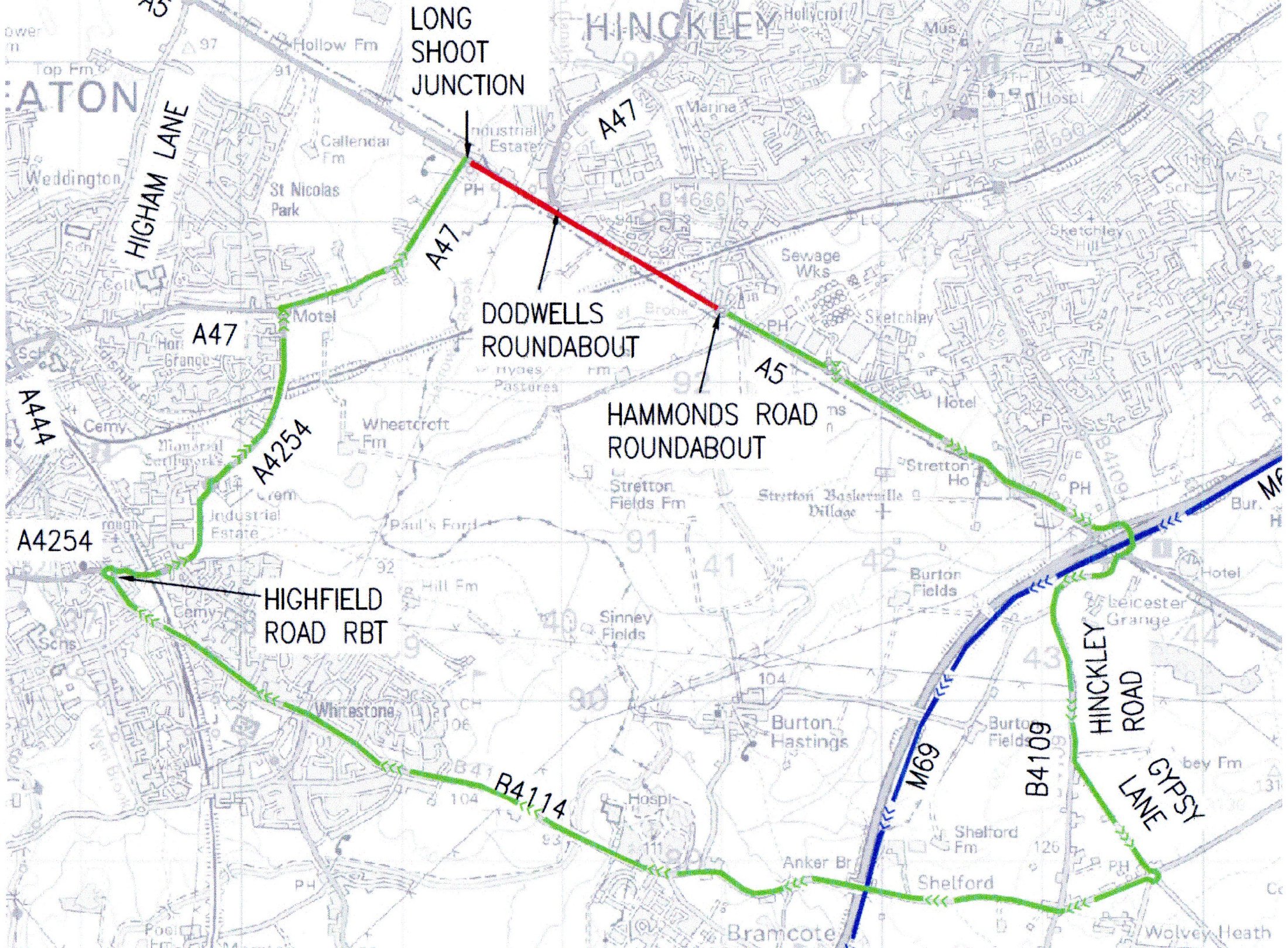 RSAHinckley in association with Saxon Paddock Committee.
We apologise for poor quality type.
We shall update if further information is available through Saxon Paddock Committee. (click for return)
REMEMBER we will give free space to advise of any public event in the Hinckley and Nuneaton area subject to contact telephone number being provided and/or organisation letter heading with full contact details . PLEASE NOTE RSAHinckley will not advertise any firework displays or events where stress or cruelty to animals may take place.
---
SAXON PADDOCK IS NOW A NEIGHBOURHOOD WATCH AREA WITHIN WEST HINCKLEY DISTRICT (Leicestershire Police 0116 222 2222)
NATURE (Wildlife - animals and plants) HAS DECLINED IN THE UK BY OVER 60% in the LAST 50 YEARS - VOTE AGAINST POLITICAL PARTIES WHO WANT TO 'BUILD EVERYWHERE' - FIRST THE WILD ANIMALS THEN MANKIND!
---
Reason Sense Alliance - for a greener Earth - N.B. photographs other than where stated remain copyright of RSAHinckley in perpetuity and action may be taken against anyone or organisation not first obtaining proper permission if using them or any part of the images. This web site is published by RSA Hinckley.
PLEASE BE AWARE certain harmless but intrusive 'adware' may be attempting to insert items on computers using 'Firefox' and other browsers - even using a bogus 'firefox' logo these offer 'prizes' for being 'the lucky visitor' or claim your pc is 'running slowly' etc - RSAHinckley suggests you simply click these off at the corner 'X' .
Reason Sense Alliance
for a greener earth
Phone Hinckley & Bosworth Borough Council on 01455 238141 or Nuneaton & Bedworth Borough Council on 024 7637 6376
For all comments about lorry parking in Leicestershire contact 0116 305 0001
Web Site Updated 1st September 2015
Please note business names and car registration numbers will be obliterated on photographs for legal reasons.
In loving Memory of Badger 1996 - 2011